Services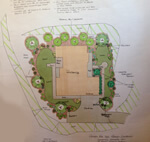 Design Services
From our initial free consultation with you, we will determine whether a formal drawn plan is what you need or a verbal concept. Either way, we can create any style of landscape that will meet your desired goals.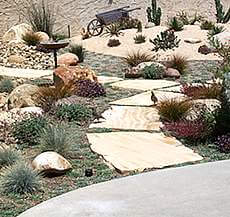 Waterwise Landscapes
With the water crunch in California, we specialize in creating unique waterwise landscapes using hearty plant material, cutting edge water saving irrigation and natural hardscape elements. This combination can create some of the most beautiful desert or lush landscapes, both being water efficient.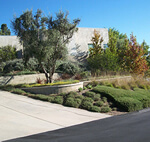 Landscape Maintenance
One of the most important aspects of new and established landscaping is proper maintenance and care. We have offered this service for over 25 years and provide a complete maintenance service with trained employees who know all aspects of landscape maintenance. Whether it be trimming or pesticide services, we can do it all in a reliable and professional manner taking that burden off of your shoulders.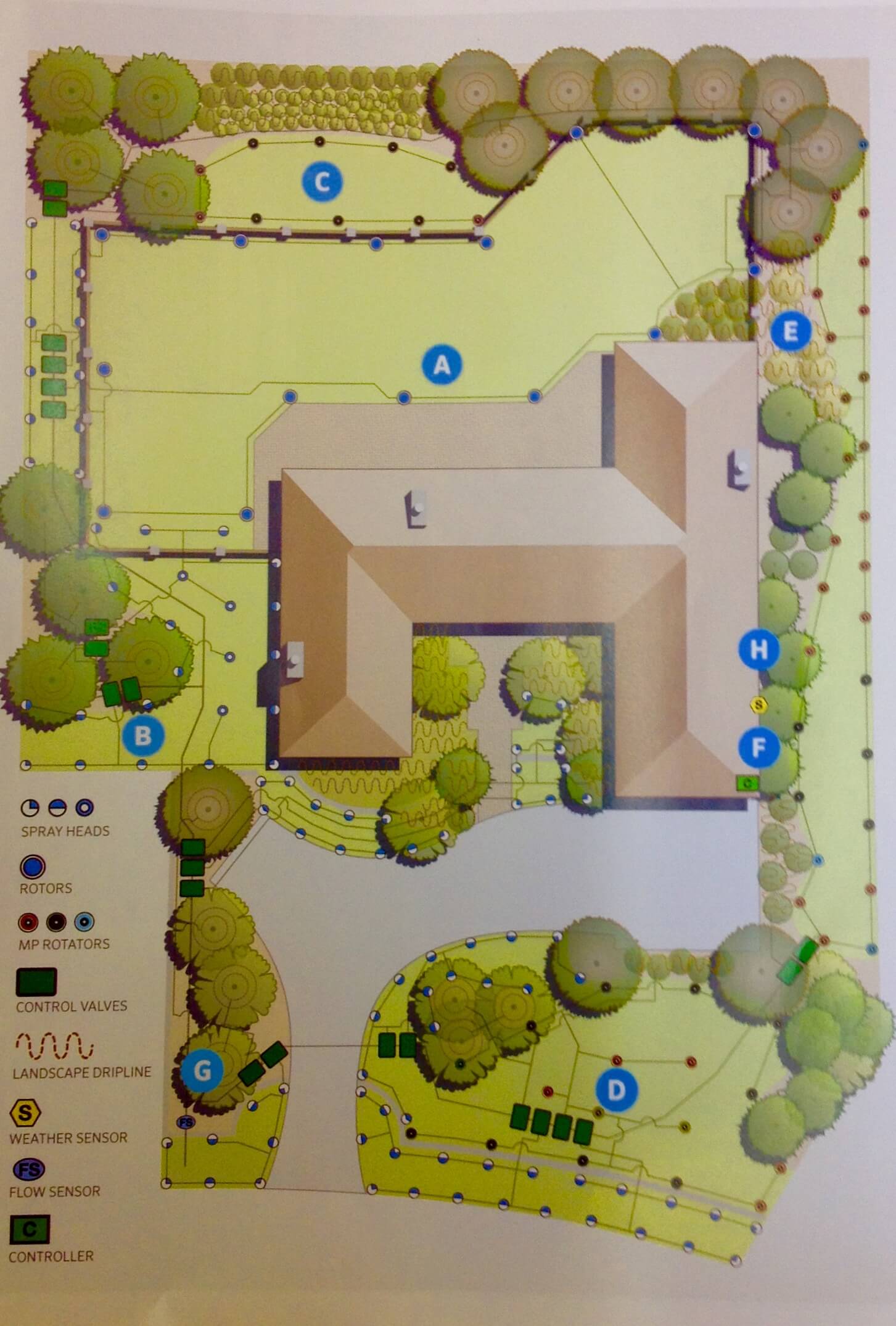 Irrigation & Drainage Services
Don't skimp in this area! Irrigation and drainage is the foundation of all landscaping. Without proper irrigation and drainage, plants will not thrive and water will be wasted. We use the most current methods of spray and drip irrigation utilizing the most professional products and installing drains for the health of your plants and protection of your property from erosion.

Landscape Accent Lighting
There is nothing more enjoyable than a new landscape, especially being able to see it in a completely different dimension once the sun goes down. When the lights come on, you will see the beauty of how your landscape has been transformed by low voltage lighting at night.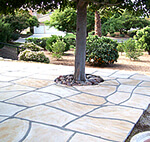 Concrete/Pavers
If your landscape needs concrete or pavers, we can provide plenty of options for your project. Whether it be plain, stamped or colored concrete and interlocking pavers; we can do it all! We also install concrete lawn edging making the definition between lawn areas and planters very visible.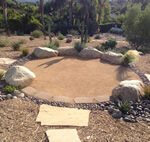 Rockscapes
We install stackable, split face, and natural element walls. We specialize in flagstone and quartzsite walkways, patios and unique areas using colored DG and flagstone together. Many of our landscapes include boulders, cobbles and crushed rock. We blend these all together to make your landscape natural or formal, it's up to you.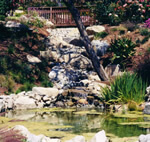 Water Features
Do you love the sound of water? Let us build you a water feature that meets your needs and enhances your landscape. It could be a waterfall into a pond, a pondless waterfall with a stream, or a bubbling vase. There is no substitute for the tranquil sound of running water.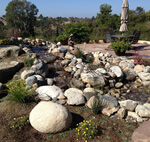 Irrigation and Lighting Repair
Part of our services is the aftercare of your mechanical components of your landscape. We provide professional irrigation repair and low voltage light fixture maintenance.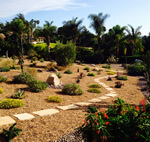 Landscape cleanups
Do you already have a landscape that has just been neglected? Let our crews come in and make your landscape beautiful again with an in depth and detailed landscape cleanup. We will clean it up, remove the trash, fertilize, check and repair your irrigation. It's that easy.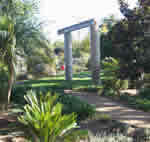 Tree trimming
We offer tree trimming services as part of a landscape project or as a separate estimate. If you have issues with your trees, our certified Arborist can help you make the right decision as it pertains to health and care of your trees.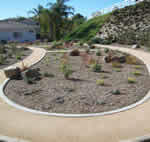 Consultation
If you just need some help sorting out your ideas about your landscape/project or need direction, let me come out and spend some time talking with you and providing insight and guidance so that you can make the right decision about what your needs are